When setting up ekarda you will be prompted to upload a logo. This is recommended as it will help bolster your brand presence within your eCards.
You can either add a single logo, or manage multiple logos, as long as they are in JPEG, GIF or PNG. format. You must nominate a 'size' in pixels, which will be dependent on the image file size you upload.
Click 'Preview' to view the image before uploading it to ekarda. You can visit the 'Logo Management' page at any time to add or remove logos.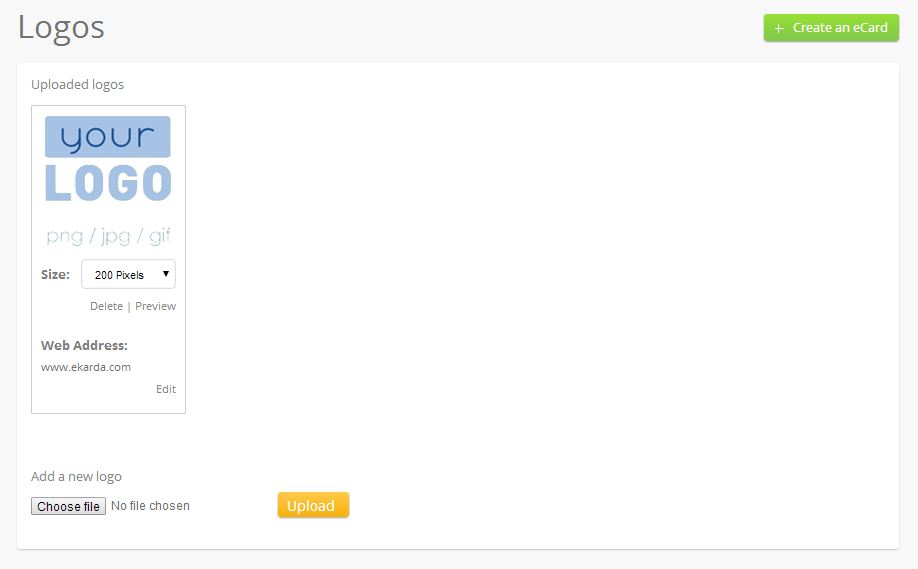 Ekarda allows you to add multiple logos. If your company encompasses several different brands, you can upload the seperate logos to be used with the corresponding collateral. You can also have the same logo in varying sizes.
If you need any additional help using the ekarda system, send us an email at help@ekarda.com