In order to upload your contacts from an existing file, this file must be in .csv format.
A .csv file is a Comma or Tab delimited text file - you are able to easily create these using spreadsheet programs such as Microsoft Excel and Google Spreadsheet.
For the purpose of this article we will show you how easy it is using Microsoft Excel.
Create a Microsoft Excel file with all the details you wish to use, remember you can add up to 5 custom fields.
The ekarda system requires you to have Firstname, Lastname and Email as fields. These will be the first three fields.
NOTE: They must be spelt with no space inbetween e.g. firstname, lastname.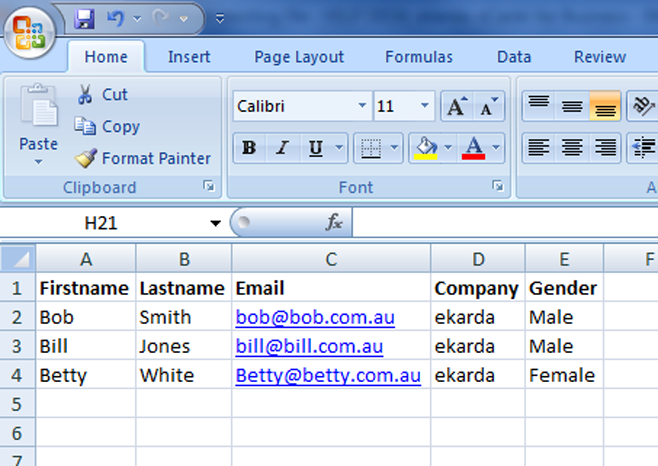 Then click on the Microsoft logo (or File - Depending on which version of excel you are using)
Choose Save As > Other Formats
Then choose the .csv option


Press Save as any other document
You may recieve the following warnings: Press 'OK' and 'YES'


The file will now be saved as a .csv and ready to upload into ekarda

If you need any additional help using the ekarda system, send us an email at help@ekarda.com